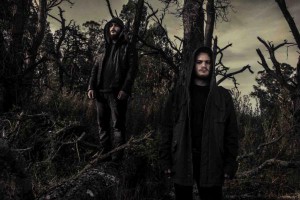 DOWNFALL OF NUR is an atmospheric black metal/folk musical project initially formed as a solo / one man band by Antonio Sanna in 2013 in Argentina.
The project concept is based on the Nuragic Civilization and the Folklore of Sardinia, one of the most enchanting yet mysterious regions of Italy, place where Antonio Sanna was born and lived his childhood.
The meaning behind "Downfall of Nur" name basically is the fall of the Nuragic civilization, Nur is the root of the name Nuraghe, which are the main type of ancient megalith buildings found in Sardinia developed by the Nuragic civilization, today it has to be the symbol of Sardinia.
Tracks: Umbras de Barbagia
1. I – Intro2. II – The Golden Age
3. III – The Downfall of Nur
4. IV – Ashes
5. V – Umbras de Barbagia
http://avantgardemusic.bandcamp.com/album/umbras-de-barbagia
https://www.facebook.com/JhanasNur