Interview: Denis Ignatkin – Guitars, Vocals
Hello! Please, tell us about the history of your band and its members…
This band was formed in April 2010. All the participants of the group knew each other for a long time, including other musical projects. It started with Vyacheslav Gromov (bass-guitar) and Alexander Udalov (guitar) proposal to play together. I had some music material, and it was the starting point for our work. About half a year we played with a drum machine, and then a drummer Konstantin Chuykin joined us. Now we can to play live music. At that time, there were no such bands in our area and somehow it played into our hands. The band has existed for two years, accumulating and honing the material for the first album, before Alexander Udalov leaving. Semen Vdovin was his substitution. He already was at the recording of "Dead Pages". Besides local performances, we took part in the Moscow Doom Festival in 2013, together with MOURNING BELOVETH, AMBERS TEARS, ABSTRACT SPIRIT, VIN DE MIA TRIX. And in 2014 we were in the Shadow Doom Festival with bands such as MARE INFINITUM, REVELATIONS OF RAIN, WOE UNTO ME and AUTUMN LETHARGY.
You've recently released your debut album "Dead Pages" , what has the reaction to it been like so far?
Yes, the album finally was released, although we uraged out with it. We recorded it in 2013.
Well, what kind of reaction might be on the debut album of an unknown group? And we did not seek popularity, we played mostly for fun.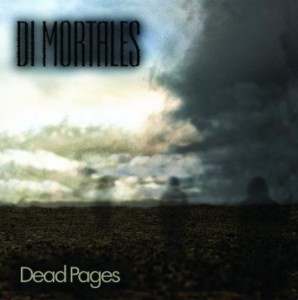 How did the writing process work on the new album. Were the songs a gradual accumulation or did you write them at once?
The material, of course, accumulated gradually. We chose the most decent songs in our opinion. We planned to include seven songs to the album, but due to technical reasons "My Dying Love" was not included in it.
Where do you seek inspiration for your lyrics? Would you say that you have any special influences that might have affected your lyrics somehow? What is the concept behind "Dead Pages"…
Inspiration for texts were our personal experiences. Maybe there are slightly veiled. As for the concept of the album, it's not well-defined. But the main idea can be distinguished as experiences and feelings of people, who are aware of their imminent death.
Please, can you tell me something about song "Flowers On My Grave"? How often do you think about death? Is it beginning of the new life form?
These song were recorded at home studio, the mixing, mastering, album cover were done by ourselves.
What kind of music do you listen to? Do you listen to a lot of scene music or prefer to draw influences from a wider range?
Our musical preferences, we are very different. There are several groups that have influenced on our work, and they are not always doom bands. Moreover, the impact is not so obvious, for example, it just might be the mood of the musical composition. I will not enumerate concrete groups, but if speaking about areas of music, it looks like this: doom, sludge, stoner, post-metal, post-rock, grunge, hard rock, black metal.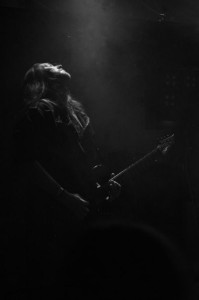 Can you categorize listeners of your music?
I think we shouldn't classify our audience. They are certainly very different people who find something close to themselves in our music.
Can you introduce your home? Is it a good place for life? What's the local metal scene like in Murmansk region?
North, night, beautiful nature – perhaps this I may say about our home. I think, whether it is a good place to live? Rather "no", than "yes". Otherwise, we would play something funny. Metal scene in our region is very diverse, from the heavy to the brutal death metal. I can not say that it is different from any other. Different teams, different levels. Just like everywhere.
What do you think about Russian metal scene? How would you compare the difference in styles between Russian and rest of European extreme metal?
We can say one thing about Russian metal scene: this is not something you can earn a living, with very few exceptions.
There are so many genres these days, in your opinion is it still worthwhile to describe a band's style using genre references or have you found a better way to get the point across?
We can explain the ownership of the group, referring to the genre, but it is not always the precise definition. Each group is unique, even if they belong to the same genre.
What can we expect from the next DI MORTALES album? Do you work on the follower of the debut? What way will your new material possibly lead to in comparison with "Dead Pages"?
Yes, we are working on the next album, it is now at the stage of mixing and it will be the last in our collaboration work. Perhaps it can be called posthumous. It can be described as doom / post-metal / modern metal, or something like that. I do not like to pick up all these definitions. And it won't be the same as "Dead Pages". It is more aggressive, more evil. While our first album is more pessimistic. In connection with the collapse of the group, I can say that this will be a new round of creativity. Now I am preparing a new material that will be a logical continuation of DI MORTALES. Now it is difficult to judge, in what format the new project will be one man band or full band. But in near future it is planned to split with THE EXTINCT DREAMS.
Thank you very much, good luck! Do you have anything you'd like to say to your fans?
Fans – it sounds loud). But if you exist, thank you from the DI MORTALES!
ALL