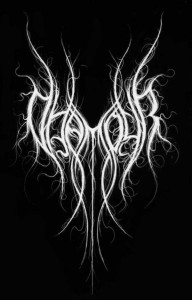 From the tender age of 16, HL has led an ever rotating ensemble of beautifully damaged traveling companions on a seemingly endless journey into a hazy abyss where lo-fi, depressive black metal and druggy, psychedelic art rock make for strangely sensual bedmates.
Beginning life as a ramshackle but haunting project full of tortured screams and doomy ambience, the music soon expanded outward into a buzzing, near-perfectly blissed-out blend of raw black metal, pulsating ambience, and classic indie shoegaze thrum.
Now with that particular musical blend blowing up to almost mainstream levels of success for certain bands, the group has shifted directions again, this time digging even deeper into the bizarre corners of underground music, and coming up with a sound that at times could perhaps be described as a black metal take on Japanese rock weirdoes Acid Mothers Temple. Or it could just be the next logical evolutionary step in the development of one of the most surrealist bands of our time.
Either way, the combination of black metal buzz, shoegaze warmth, delicate, finger picked acoustics, jazz-flecked drums, post-rock structures, and tripped out vocals serve as the canvas on which HL paints his most heartbreakingly personal work to date. A story of friends and family lost to overdose, suicide and mental illness, of memories that haunt the mind like ghosts, and of a future black and bleak when held up to the image of a Technicolor past.
Dhampyr Is
E: Bass
HL: Electric & Acoustic Guitars, Bass, Keyboards, Drums, Lyrics, Additional Vocals
Album Credits
Maxim Saint Laurent: Session Vocals
Jacob Thomas: Session Vocals
Mathias Timmerman: Cover Art
Aidan O'Flynn & Jacob Thomas: Layout, Design, and Construction