Interview: Jake Marlowe – Bass

Hello! Regards from Czech republic! Your discography is quite rich. What about to think restrospectively and explain, what does each one of your means to you ? What album you regard as pivotal for DESOLATED?
For me the pivotal Desolated album is "Verse of Judas" it's definitely the one that put us on the map. I haven't always been in the band but I remember when it came out and checking out and fully being like "holy shit! This is tight!"
Can you tell something about your hometown? What place to live is Southampton or South East England?  Do you regard progress of underground scene in England?
I actually live in London while the other guys live down in Southampton. Both have strong scenes and both are growing even now! It's nice to see new faces at shows whenever I head to one.
What should the new album bring ? Some kind of progress or classic DESOLATED as we know it from previous two albums ?
A progression as far as all of us as musicians. It's definitely the Desolated sound but matured and fine tuned.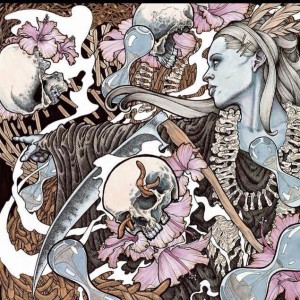 How would you sum up the actions around the DESOLATED when you signed the Beatdown Hardwear Records? Do you find it ideal or not?
Beatdown Hardwear Records is hella cool. Toni runs that shit and it's a staple name in the European hardcore/beatdown scene. He's done a lot for us in a short time and I'd like to think we have done a lot for him.
How will DESOLATED sound in the future? Will you try to progress as it will be possible or you will refine your current musical state?
I don't really know how to answer that although I see the band still trying to push the boundaries with aggression and just being something kids wanna mosh too.
How much importance do you ascribe to your lyrics, philosophy of the band and visual page of your albums?
The lyrics are personal to a few members of the band as the entire album is based off of real experiences and as far as artwork goes, well I don't any UK or European band that has our style.
Is there something, what hamper you on today´s metal scene?
It's constantly growing, everytime we play a show or just go watch one it's getting bigger and bigger!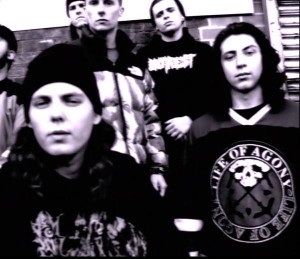 What do you think about situation around European Union and others international problems? Are you anxious about society?
I think it's shit. The U.K. Would be stupid to disband from the EU and it would make coming over a lot tougher.
What about musical influences? Do you feel to be bound with some other bands?
We love the classic shit… BIOHAZARD, LIFE OF AGONY and so on. I think it shines through a lot in "The End."
Do you know anything about Czech Republic? Do you know any bands?
Unfortunately I know next to nothing about any bands over there! Although if someone wants to send me a list that would be rad.
What do you plan with DESOLATED and what are your goals? If you are interested you can write here something for the readers of Rumzine! Best regards!
Tour more, play new places and keep on bringing out music we personally enjoy. We don't do this for anyone else. Keep reading Rumzine!
ALL