DESECRESY was formed in the year 2009 by Tommi Grönqvist and Jarno Nurmi. T.G. started to work on some new material after the decision to quit their previous band SLUGATHOR. Soon after, J.N. joined to take care of the vocals. Now as two man band, DESECRESY started to fulfill their musical agenda to create crushingly heavy DEATH METAL with dark and eerie atmosphere, inspired by such bands as: ABHORRENCE (fin), BOLT THROWER, GRAVE, IMMOLATION and INCANTATION. Even though influenced mainly by the early 90's Death Metal, DESECRESY doesn't settle to be just a so called "old school" band.
The aim is to make Death Metal as it should be, not as it once was. Having a lot of material and quite clear vision how to execute the recording,DESECRESY directly started to work on a full-length. In all the silence DESECRESY recorded their first album called "Arches of Entropy". The recording was finished in summer 2010. The next obvious step was to send it to Xtreem Music. Under this label DESECRESY is proud to participate in the tradition of Finnish Death Metal bands. Later, more albums were released, always through Xtreem Music: "The Doom Skeptron" (2012), "Chasmic Transcendence" (2014), "Stoic Death" (2015) & "The Mortal Horizon" (2017).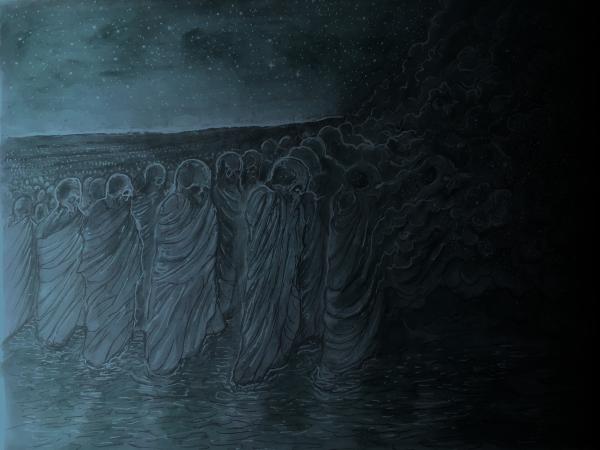 "Towards Nebulae" is the sixth DESECRESY album and the second to be solely operated by Tommi. The new album continues DESECRESY's Death Metal odyssey with a mixture of early 90's influenced brutality and atmosphere from the darker sediments of the psyche. DESECRESY is holistic death metal with everything from music, production and album artwork originating from one mind.
DESECRESY is:
Tommi Grönqvist – All instruments & vocals