DEPRESSED MODE was formed in 2005 as a solo project of Ossy Salonen. Tomppa Turpeinen later joined as guitarist and Natalie Koskinen (SHAPE OF DESPAIR) as second vocalist. The band was signed by Firebox Records and recorded their first album "Ghosts of Devotion" with drummer Marko Tommila. Jori Haukio left the band in late 2007, and Teemu Heinola took his place as a guitarist. Marko Tommila left the band in 2008 and Iiro Aittokoski replaced him. In December 2020, the band released a statement regarding production of their 3rd studio CD. Album, "Decade of Silence", was subsequently released in May 2022.
Interview: Ossy Salonen – Vocals, Keyboards, Drums
First of all congratulations on your new album "Decade of Silence". What can you tell me about the importance of that comeback album? What it means for DEPRESSED MODE? Is it start of your new era?
Of course it's a start to a new era. We are happy that we got the album released. It seemed impossible at first, but when we got in touch with Inverse Records the pieces found it's place.
There has been a period of over twelve years between "..for Death.." and "Decade Of Silence". What happened after released last album and the years of silence?
Just life and work, nothing special. I started my own business and didn't have the time to do almost anything else.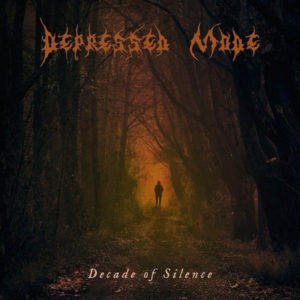 What inevitably led you back? Inspiration, time, joy… ?
I think the time was just right. Enough time to compose the songs as they needed to be composed, and also now we had the luxury of our guitar player Teemu's experience of studio work.
How did the recording of the album go? What concepts and themes are you exploring with this title?
The recordings took over a year, and it was still quite a rough but a smooth process. We had the chance to do everything perfectly and with time, so we took the opportunity. Theme wise the album is about mental illness and loneliness. About how everything seems dark and doesn't matter.
Can you please explain the song writing process of "Endless November" in more detail? It's really brilliant song…
There's not much to it different than other songs. The structure came quite fast, but the arrangement of lyrics was something Veronica and I worked a bit longer with. After Veronica's vocals I had to re-arrange some of my vocal parts to fit Veronica's vocals more. At first I didn't mean the song to be that long, but I couldn't cut it anywhere, so that the vocals fit.
What has the reaction to the album been like so far?
Really good! I expected nothing as always, but we have got loads of attention with this album, which feels really good!
Please, can you introduce your cooperate with Inverse Records? They make promo for a lot of bands from Finland. It was good choice for DEPRESSED MODE?
Inverse was a good choice, since the company came from the ashes of Firebox Records which was our first label with the first two albums. So it was quite natural to go with them. They have a lot of bands in their roster, but they did a really good job with our album.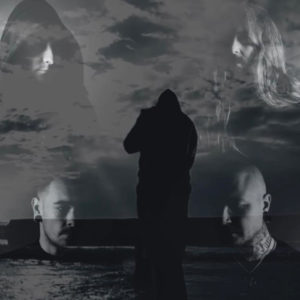 Have you got any plans to follow up this album yet or are you just going to wait and see what happens?
We are currently working on an EP with Inverse. More to it later this summer.
How do you reflect on the "Ghosts of Devotion" and "..for Death.." records now in 2022?
I really haven't thought about it. It's already 15 years since Ghosts of Devotion which seems like forever ago, but still fresh in my mind. The same goes with "..for Death..".
Have your feelings changed towards the current state of the music business since in metal scene?
The music business has changed quite a bit after our first two albums. There's streaming services as Spotify now, and no one is buying CD's anymore, which is a bummer, but I understand it. I don't buy CD's myself anymore, unless it's a rare CD. When we released our second album, we had MySpace which was the newest of the new for all. That ship sank quite fast I think.
Finnish metal bands are popular around the world and underground scene is very strong too. Are there any particular Finish artists that inspire you or to whom you enjoy listening? And how would you say you turn your influences into a style of your own?
To be honest there's not many Finnish bands I listen to. Nothing against Finnish bands, but there's not as much my style of music in here. I mostly listen to bands like KATATONIA, PERIPHERY, classical music etc.
Can you tell us an anecdote which particularly marked the band? Does exist some unpublish story?
I think everything is out there in the public already, except that we parted ways with our long time drummer Iiro. There's no drama behind it, he just didn't have the time cause of his family time.
Where do you see DEPRESSED MODE 10 years from now? Will you still be making other albums?
I sure do hope so! I love making music, but it's not as easy to come up with something new. I hope to have at least two more albums worth of music up my sleeve for DEPRESSED MODE.
Thank you for your answers and your patience with my questions! Lastly, anything you'd like to say to your fans? Yea and…. How was the celebration after World Ice Hockey Championship? ☺
I had a cup of coffee and some pulla for the celebration. 🙂 Thanks for the interview, and check out "Decade of Silence"!
ALL