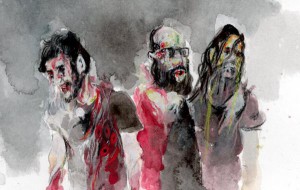 CROWHURST is a LA based black metal group founded in Philadelphia in 2011. Led by Jay Gambit (Drug Ring, Barren) the project started as a noise project who's recurring themes included collaboration (both live and remote) as well as terrifying soundscapes featuring vicious textures and synthesizer burts fused with ambient drone compositions.
In 2015 vinyl reissues of the sold out Chondritic Sound cassette Aghoree and Memory/Loss in conjunction with Sol y Nieve Records. Later that year the album No Life To Live was remastered by Today is the Day's Steve Austin.
Gambit and friends released I which was engineered and produced by Jack Shirley (Deafheaven, Punch) which was a departure from more noise oriented releases. In the summer of 2016 the group will release the followup II which was written alongside members of Caïna and Ævangelist. The effort was produced by Keith Souza and Seth Manchester at Machines With Magnets.
The project has released over 75 albums and has been praised by outlets such as The Needle Drop, Vice, Tiny Mix Tapes, Decibel, Invisible Oranges, No Clean Singing, The Tom Green Show, Heathen Harvest and has collaborated with everyone including Gary Mundy (SKULLFLOWER, RAMLEH), Hiroshi Hasegawa (Astro, C.C.C.C.) and Eugene Robinson (Oxbow) amongst hundreds
NEWS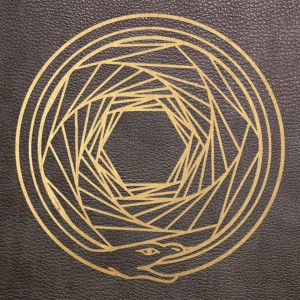 II, the anticipated release from Los Angeles-based experimental black metal project CROWHURST, will be released by Broken Limbs on August 30th, 2016. As "one of the more unique new names in dark ambient (Heathen Harvest)," Crowhurst, headed by Jay Gambit, has continued to impress and this record is testment to the band's evolving sound and ability to capture listeners and leave them wanting for more. To sum up the excitement surrounding Crowhurst, consider these words from Tiny Mix Tapes: "Gambit is more along the lines of a 70's Miles Davis."
From Noisey: "[II] walks an eerie line between the ominous force of mid-period Swans and the blackened industrial atmospheres of Blut Aus Nord."
Limited to 300 12″ copies: 200 black, and 100 white with black splatter vinyl. Each with a download card and insert. Cassette edition will be limited to 100 pieces. Both formats produced by Broken Limbs.
PA label Dullest Records will be handling the CD version as well as distribution of the vinyl and cassette on behalf of Broken Limbs.
Credits:
Jay Gambit – Vocals, Organ & Synth
Andy Curtis Brignell – Guitar, Bass & Drums
Matron Thorn – Guitar