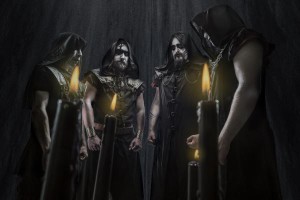 H.P. Lovecraft (1890-1937), creator of the Cthulu Mythos, was the most influential horror writer of the 20th century. Indeed, no less a talent than Stephen King said Lovecraft was 'the 20th Century's greatest practitioner of the classic horror tale.' Lovecraft's ability to evoke brooding otherworldly horror is unsurpassed and has influenced a great many heavy metal artists from Iron Maiden and Black Sabbath to Metallica. Yet no band has ever paid tribute to Lovecraft with the same degree of scope and immersion as the appropriately CRAFTEON.
Conceived by vocalist and guitarist Lord Mordiggian whom has been inspired to create an entire album influenced by his favorite writer H.P. Lovecraft, their debut "Cosmic Reawakening" features eight tracks based on classic Lovecraft tales such as 'The Outsider', 'Dagon' and 'From Beyond'. Achieving the unachievable in crafting music to match the stories, CRAFTEON can be best described as Bardic Black Metal.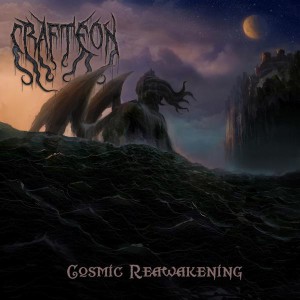 Musically inspired by the likes of Shining, Dissection, Nyktalgia, Cradle of Filth and Iron Maiden, Lord Mordiggian describes the sound of CRAFTEON as 'rough-hewn, distraught, mucilaginous, archival and multiplanar.'
Teaming up with ToiletOvHell.com, CRAFTEON is premiering the full stream of their debut album that will be available as of August 25th.
"I expect the general fans of black metal to enjoy the influence of early Swedish black metal…This band will remain in the realm of Lovecraft and at least his genre, and considering he has hundreds of other stories, the music to come in the future is virtually limitless as far as the concept goes. I already have several songs in the works for the sophomore album, and this time the other band members are contributing their own original pieces as well." says Lord Mordiggian.
"Cosmic Reawakening" album pre-order available at https://crafteon.bandcamp.com