Interview: Jorge Fraguas – Bass
Hello! Before we start with questions I would like to ask you about your personal feelings after a release of "Winterize". Everything goes according to plan?
Yes, the album is out for one month and a half ago, more or less and it´s winning a incredible answering by fans and press we´re really happy with it. We hope just growing up with the album day by day
What was the composing process of the new album like? Did it anyhow differ from the previous album? What do you think is the main improvement on "Winterize" as compared with previous album?
Maybe, it was a conscious composition the natural evolution from our first album. With more clear ideas and direction to go and we knew how to make this time, more time to create and recording.
Your new record is a very mature album at all points, especially when it comes to the production. Did you place big emphasis on it?
Yes we did, Personally I was very obsessed by the sound we take a long time in the studio tasting different amps, effects but always trying to keep the sound fresh. Don´t like very processed sounds or samples. We had six months in our own studio to get ready.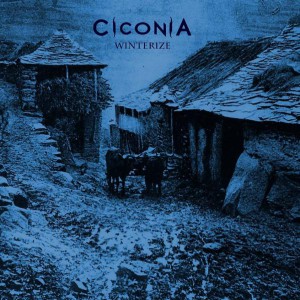 Are you setting up some recording policy? For example that every song must have some particular variety, one or more interesting moments? Did you always played instrumental music?
We looking for different ambients and atmospheres inside the global idea of the album and is a long album, of course we trying to keep a coherent line during all the music made for the album. No..in the past I played different bands and different styles
How do you personally view music confession of your band?
We are only three people trying to make a great music..and we like it…and hope the rest too.
What about composition? Does the whole band contribute or is your music made of individual ideas? How long it takes you to compose a song?
Mainly I composed the songs (Jorge) after the boys are contributing their ideas and arrangements.
On the cover of "Winterize" is picture of old village. Picture is distorted and shrouded-like in fog. What is the cover showing, from the view of maker? How much important is visual presentation for CICONIA?
The cover is a old picture taken by Fritz Krüger in 1921 who is the main figure who inspired the album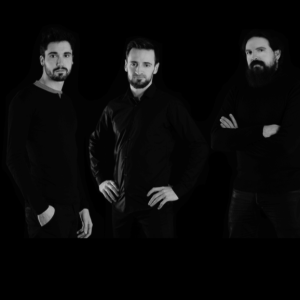 What is the main theme of "Winterize"? Theme of mountain and winter? Do you feel inspired by this season?
The concept of the album is around Fritz Krüger a Germany linguist who in winter of 1921 came to Spain to realize a study about a old dialects spoken in the mountain area in the northwest of Spain called "Sanabria" a collection of little villages lost in the cold mountains in that period the people lived there with an archaic and medieval style of life, and we tried in the album to put music to the sensations that Fritz could have felt there. And we think the term "winterize" can be a good title for the album
What do you think about spain society in general? Are you satisfied with lifestyle Spanish people?
Ahh…I would change many things in Spain society and in the last times the people have a lot of problems by the economic crisis,politic corruption etc…but I think we are a optimistic country and we continue walking towards ahead, regardless
What are your musical influences? What are your personal favourites of today?
I don´t have favorites…I listen a lot of different styles of music…rock..metal…post..classic. My influences goes from Iron Maiden to Ludovico Enaudi….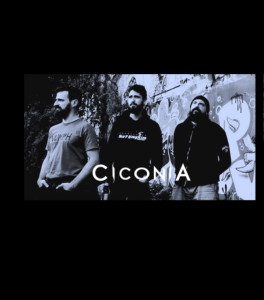 Kitty on Fire Records are rather unknown label here. Could you please introduce it to us and tell us what is the cooperation with them like?
I think there´s a kind of error with that…our label is an independent called On Fire Records from Spain… Kitty On fire is a USA label that no have anything with us
What do you actually expect from the new album? Do you aim for good critics, good foreign reception or are these things not important for you as you create the music just for your own pleasure, no matter the reactions?
All the people who makes music like the others like…as I told you before,..we want to grow up step by step…the critics sometimes don't matter so much.
Can we expect some larger tour to promote the new album?
Yes, we begin right now at first in Spain from now to September. After we will go to all Europe in October and November
What about the future plan? You have some vision, where you would like to see CICONIA after few years?
Nobody knows…We would like touring worldwide, USA,South America, big festivals… Who knows
Thank you for your time and willingness! Take care!
Thanks to you for your time and interesting! Cheers!!!
ALL
https://www.facebook.com/ciconia666