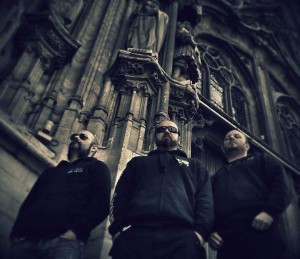 The beginnings of Christ Agony date back to the first months of 1990 and until today, are inseparably connected with Cezar, the founder, the guitarist and the vocalist of the band. The 90s are the start and at the same time the quick prime for CHRIST AGONY. It led to establishing of the band in the leading edge of metal scene and earned the legions of faithful fans. When in 1990 Bathory released Hammerhearth, Cezar with the first lineup of the band, i.e. Zurek (drums) and Ash (bass and vocals), worked on the material that was released as the first band's demo, "Sacronocturn".
The second demo, "Epitaph Of Christ", released in March 1992, drew attention of Carnage Records. It resulted not only in many concerts, but above all, in the publication of full-time album, Unholyunion, in 1993. The new way of CHRIST AGONY music led to widely understood black metal, and true emotions in their music quickly earned credit among fans and reviewers. Unholyunion was to become one of the most original and significant recording in the world of black metal, and CHRIST AGONY themselves were to lay out the direction for that genre.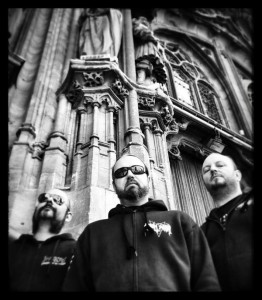 After 8 albums, lots of other releases Christ Agony signed deal with Witching Hour Productions for next years of cooperation.
Four years after the release of last album "Nocturn" Christ Agony returns with new release! The "Black Blood" EP a 3 track mini album is the harbinger of the upcoming, ninth full album coming next year thanks to Witching Hour Productions. "Black Blood" is CHRIST AGONY's return to its roots, to the dark 90's and legendary album "Moonlight – ActIII" period! As Cezar himself said: "the circle of the wheels of time is complete… the black blood of the universe pumps the venom in the infernal veins". The EP was recorded in Studio 666. The design and art was created by BLACKTEAMMEDIA (http://www.blackteammedia.pl/). "Black Blood" will premiere November 1 packed in a slipcase digipak, cassette tape and a 12" limited to only 300 copies black vinyl. We will also let you get a hold on a special limited t-shirt.