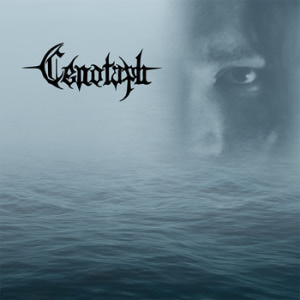 CENOTAPH was one of the first and widely acknowledged to be the best Mexican Death Metal band in the '90s. The band released a powerful debut but it was on this album that it started taking the sound forward. This album is melodic and technical, but not in the way you'd assume. This is reminiscent of AT THE GATES circa 'The Red in the Sky is Ours', SENTENCED's 'North from Here', DISSECTION, UNANIMATED and NECROPHOBIC, all Swedish bands indeed but the Mexican band uses the influences in a unique way – the song structures are complicated and hard to decipher. Even after a couple of decades, the music remains interesting and challenging. Few albums come close to the intricacy and vision of this one and it's only fair that it gets a proper reissue treatment by Chaos Records, also from Mexico.
It was probably this album that influenced the country mates like UNDER MOONLIGHT SADNESS, THE CHASM, THE FORENSIC, SOL NEGRO (originally), MAJESTIC DOWNFALL and others where it came to infusing melodies into Death Metal particularly.
'Riding Our Black Oceans' has been remastered and presented in a new layout with a limited edition of 1000 copies only. You can't miss out on this eternal gem of Death Metal music bound to enthrall you for ages to come. The facets are ever revealing, slowly unravelling themselves with each listen. It's an intricate album with powerful and fragile emotions put together.
Comes with an 12-page booklet featuring artwork and lyrics for all tracks….credits
released 17 August 2014
CENOTAPH:
Edgardo González – Vocals
Julio Viterbo – Guitars
Fernando Garcilazo – Bass
Oscar Clorio – Drums
Cesar Sanchez – Guitars
http://chaos-records.bandcamp.com/album/riding-our-black-oceans