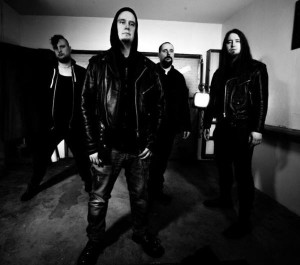 Interview: Jussi Harju (Keyboards), Valtteri Isometsä – Bass
Regards from Czech republic! Your discography is quite rich. What about to think restrospectively and explain, what does each one of your means to you? What album you regard as pivotal for ORDOG?
Jussi: It's hard to raise any album beyond another as each one of them is a product of it's time thus each one of them is pivotal and as compositions they represent the inner landscape of each of the albums contributor.
Valtteri: Each album is like a chapter from a diary which reflects different periods of our lives. Of course the debut is somehow the most important album for a musician but after that it's always the newest album which is the one. At least it should be like that.
…and now new CD  "The Grand Wall". Please, can you tell me something about this record?  What kinds of ideas were you concentrating on while you were recording?
Jussi: This was the first record in which we had a full band and an actual drummer(before it was just me, Aleksi and Valtteri while drums were made using drum machines)  Generally we concentrated on making the album sound very crushing and depressing. Continue reading →