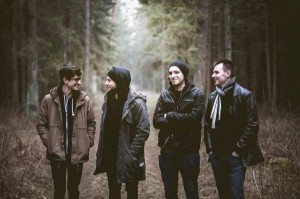 Interview: Alexander Mazuruk – Bass
Hello! Regards from Czech republic! Greetings from Czech republic! When and how did you start the project FOBIA INC. ?
The pleasure is all ours! The genesis of the band dates back to 2009. The guitarist Łukasz Kamiński, and the drummer Tomasz Markowski started a hard rock project with a female vocalist. Later the composition of the band changed. Finally we have arrived with the current "staff" and started an instrumental project somewhere around 2013.
Can you tell something about your hometown? What place to live is Bialystok? Do you regard progress of post-metal scene in Poland?
It is a nice and pleasing city in north east Poland. Bialystok is not a metropolis, but it has a developing and ambitious underground scene. In the general "post" genre, Poland has come a long way. We think that there are bands here of global caliber, and many new to come to light in the future. Continue reading →