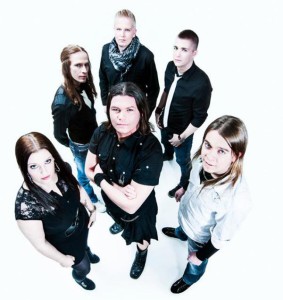 CARDIANT released their fourth studio album today November 24th 2017 via Inverse Records. The previous album 'Verge' was released approx. 4,5 years ago, so fans long anticipation is finally over.
The album features several guest singers, Pasi Rantanen (THUNDERSTONE, KING COMPANY), Nitte Valo (BURNING POINT, SERAPHIEL) & Janne Saksa who performed session vocals to CARDIANT's debut album 'Midday Moon'.
""Blank Star" is one of the more high tempo songs, and it includes a middle part leaning towards 80's progressive metal. We are eager to play this and other songs from "Mirrors" live. The album has been written to be listened as a whole, from start to finish" says the band's guitarist/composer Antti Hänninen.
Line-up:
Erik Karhatsu – vocals
Outi Jokinen – vocals
Antti Hänninen – guitar
Mikko Mänttäri – bass
Marko Lindroos – keyboards
Lauri Hänninen – drums