Interview: Severoth – All instruments

You are a kind of musician who is not satisfied with just one project and his musical vision brings to life through multiple names. So why did you decide next to МOPOK, SEVEROTH, GALDUR and ENDLESS BATTLE to create BEZMIR?
When I composed first riff for BEZMIR – I didn't plan to launch new project. I wanted to create something fresh, experimental, something that could be interesting to do and explore new horizons. And when much work with album was done I realized that this music deserves new name, to be not connected with other my works. BEZMIR is Ukrainian word meaning immensity, vastness or something like that. I think it perfectly describes this music.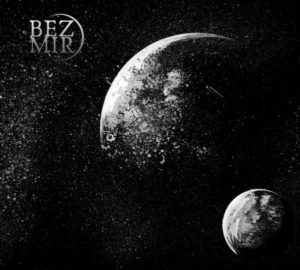 Is any of these projects the most important for you or are they all equal for you?
No, they are all equal. It's one big project for me… Just reflecting different aspects of my personality. Different moods and thoughts. But recently I started to think about closing some of projects.
Let´s go to the debut album of BEZMIR "Void". What was your initial idea about the album and how did these visions blend into the end result? In other words, is the result exactly the way you intended?
I think no, because end result even better than was planned… As I said before – It was experiment for me. I wanted to do cold "anti-human" album but combined with fast parts and uncompromising aggression. Music that can be created not by humans and not for humans. So they would feel discomfort, something "alien" and hostile when listening. To achieve that I started experimenting with all – guitars tone and tuning, ambient parts, different effects, samples, noises etc.
In addition that you are the sole author of the whole material, the album was recorded and produced entirely by yourself. What way does your recording process run in your case?
To do all alone was difficult only in beginning, when I did first MOROK and SEVEROTH albums. Now I already have all needed skills and equipment, so it just matter of desire to create and free time. Usually I compose something and then prepare all general parts as demo. Next I go to studio and record all instruments one after another. Then "home studio" part – all synths, mixing, mastering and works with design. My wife Unholy Darkness does cover arts for my albums and I do rest.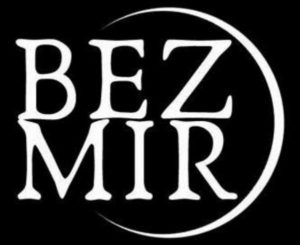 "Void" was recorded between September 6102 and May 7102 in the Nordlys studio. Try to briefly tell something about this studio. And what about the dates? I assume it's not a mistake …
Studio was created as Endless Battle rehearsal and recording place in end of 2009. Then I started to use it for my solo projects. All my albums recorded there. In summer 2017 I've moved to other city with all equipment, so Nordlys Studio in its usual meaning doesn't exist now. And Bezmir was my last record made there. Years 6102 and 7102 one must read backwards. It's part of BEZMIR's "anti-human" concept. Small details build atmosphere. Generally all works with album was done for several days in September '16 and then several days in May '17 to finish it. Around 6 days in total, if I remember right.
In me, BEZMIR evokes the coldness and darkness of the dead interstellar space in all its desperate infinity, reminding me a bit of the work of the DARKSPACE of Swiss. Was just this your primary intention? And what does the text part of the album say?
It definitely was one of things I wanted achieve in album. But it contains much more different moods and small additions. Considering lyric part – for example some of "radio signals" in album are actually recordings of phone talks in 1986 after worst nuclear disaster in history. It occurred on 26 April 1986 at the Chernobyl Nuclear Power Plant, Ukraine. Also I used several Enochian keys, speeches of dead political "leaders", ancient spells, some quotes of H.P. Lovecraft and my own texts.
"Void" has only been released on the CD under the label Werewolf Promotion. How did it come to your collaboration? Have you been choosing from multiple offers or did you take the first label that was offering?
We work together since 2010. Werewolf Promotion is trusted and dedicated one, so I sent "VOID" only to him. When album was already out – some labels offered to release it, but it was too late for them.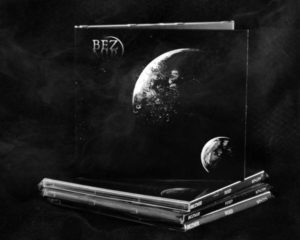 Don´t you plan to release "Void" also on LP? Under what conditions would you accept such cooperation? By the way, I know one label that is interested in such release.
Yes I plan to release LP. In fact it already in production. VOID will be released in 12" Black LP by Werewolf Promotion and Wolfspell Records and will include additional bonus track "Lifeless, Timeless, Dead". But interesting fact – from all my projects BEZMIR hits all records with vinyl proposals.
As far as BEZMIR is concerned, there are only minimum photos connected to this project on the Internet. Is it your intention? Do you intentionally let only your music talking?
BEZMIR have zero photos in fact. That one used on album was taken for MOROK – "In the Dungeons…" photo-set in 2016 before "Void" and I just used it later on BEZMIR. But I don't think pictures have some big value here. Dive into the VOID and music will talk for itself.
Do you plan to leave BEZMIR only on the level of a studio project or do you even plan to have a live presentation?
I don't have such plans now, but never say never. In theory I can gather live line up. It wouldn't be easy, because BEZMIR is technically difficult to play, but I know some skilled musicians. So it's possible and depends of proposals.
Are there any specific plans for the new BEZMIR material? In what direction would new songs go compared to "Void"?
No plans for now. But I think next material will follow same formula in meaning of constant experiment and exploration of new horizons mixed with fast riff-based structure.
Thank you for interview. Something at the end…
Be yourself.
Dagon