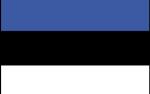 Andres – vocals, guitar
Hello Andres! How are you today? And what Christmas in Estonia ? I very often memory of my visit in Tallin and club Rockstars. It is really famouse place…
Hi there! I'm fine, hope that situation is same with you. We had real metal christmas this year, quite a lot of concerts happened in Rockstars (and other places too), so it was quite easy to stay away from this commercial and church shit from TV and media.
In one word, describe each band member, including yourself…
Tarmo – sword
Pavel – knife
Reivo – axe
Timukas – scythe
Andres – chaisaw
How would you categorise your own music style?
It can be described as pagan black metal, with some elements taken from death and thrash metal.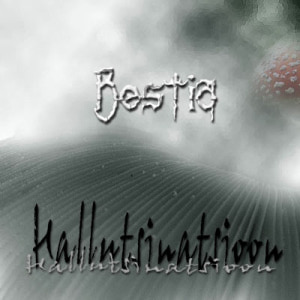 Ok! Tell us something about last CD "Hallutsinatsioon?
It is our first (demo) album, we recorded it from autumn 2003 to the beginning of 2004.
We had enough songs ready to this time and decided it is proper moment to present them to wider audience. There are really different songs on it, because they were written during 3 years and with different lineups. Feedback and reviews what we got, were from one side to another (from 0 points to 10/10), like i expected.
When and where were the album recorded and when was it released?
Drums were recorded at professional studio (Guano) and other stuff with our own and borrowed equipment. Studio budget was quite limited, so we had to do it this way. There were several labels who showed interest in releasing of our album, but nothing really happened so i released it on my own label Hexenreich Records on cd-r. Later i got nice offer from German Perverted Taste Records and accepted it without any hesitation. CD was released unbelievably fast, with new cover artwork and imporved sound, so i'm quite satisfied with result.
How are you composing your music & lyrics?
It just comes from my dark twisted mind. Sometimes i dont write even single riff or line for couple of months, then comes again productive period. Musical side of Bestia is mostly created by me, but some lyrics are also written by my friends.
What do you think about the metalscene in Estonia and it the rest of the world? Which estonian´s band are best for you and why?
Well, the metal scene here has become very active in last years. Concerts take place quite often and bands have started seriously to conquer world. Even local mainstream press write about bigger metal festivals and bands now. I'm more interested in underground part of international metal scene. Those overproduced albums what are recorded in hyper-super good studio and sold in bigger CD stores mostly don't impress me much. It's quite hard to find something good in this mess, but i have my own methods for this, hehehe. I look kind of differently at Estonian bands, as there are a lot of people i know quite well and actually i dont want to split bands to good and bad ones. Guys check out http://www.estonianmetal.com , there are tons of information and music.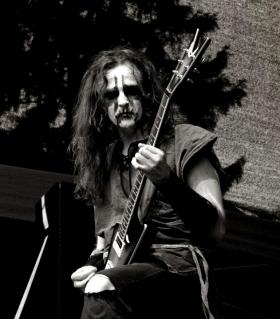 What is the band up to at the moment and what are your plans for the near future? (tour, new album and new songs).
At the moment i'm finishing recording and artwork of new demo called "Õiglaste tulek" (Coming of the Righteous), it should be ready in next days. Then we have plans to do some gigs here in Estonia and Finland and record two songs for split with Urt (hopefully to be released on 7'' vinyl).
Are you satisfied with lifestyle in Estonia?
Hmm its kind of hard to answer to that question. I'm satisfied with some things and i totally hate some things.
…and what politics in your country? Czech ´s politicians are often very arrogance. What do you tell about yours politicians?
It is quite mystical and unbelievable what is going on here. All famous politicians and bigger parties are involved in some kind of corruption scandals. Many stupid things and decisions has been made, but they still get many votes and get elected back in every fucking time.
OK. Your wish for new year 2006?
Lets make this year brutal!
Thanks your answers! Just now you can salute our readers…!!! Black And Bye! ALLeš
Thanks for this interview, hope to hear from you soon again. Keep the heathen spirit alive!
ALL