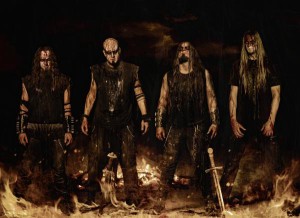 BALFOR is a Ukrainian Black Metal band from Kyiv featuring KHORS, RAVANTALE and ex-HATE FOREST members. The band plays a style that can be to define as Barbaric Black Metal, a name that only partly explains the kind of dark, dramatic music they play. Music that is an epic, melodic and a blastingly fast mixture of Black and Death Metal.
Band's frontman, continuously since its founding, is Anton Thorgeir Prymak – lead vocals, guitars and as well as main composer.
The first album "Volki Severa" was released by German label E.O.L.P. Production and received many good reviews. Meantime, band completed their first Ukrainian tour. Next release "Pure Barbaric" in a move calculated to bring Balfor to the attention of a much larger audience was released for free download via a net-label. It was a move that was extremely successful in terms of increasing interest to the band. Using the resources and capabilities of social media Balfor manages to attract new listeners worldwide.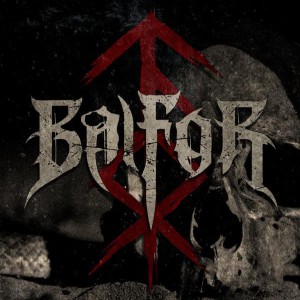 Writing a new album "Barbaric Blood" Balfor signed a contract and publishes it on Pulverised Records. European tour in support of the album was very successful. The band played shows in Germany, Belgium, Netherlands, France, Spain, Portugal, Hungary, the Czech Republic and Poland. Balfor also take a part on such well-known European metal festivals like: Eindhoven Metal Meeting (NL), Rockmaraton (HU), Dong Open Air (DE), Global East (UA), Metal Heads Mission (UA), Kilkim Zaibu (LT), Gothoom (SK), Carpathian Alliance (UA), Metal Crowd (BEL), etc.
After that "Barbaric Blood" was released by CD-Maximum Records for CIS and Baltic countries under the license of Pulverised Records.
Second European tour BALFOR shared in the company of black metal bands EMPTINESS and CHRIST AGONY.
Without dwelling on the achievements BALFOR returned to Kyiv and recorded the EP "Haralds Of The Fall".
And new album "Black Serpent Rising" was recorded shortly in 2015 and is awaiting release. Album interprets dark, barbaric past of humanity and ancient cults. Having huge experience of live shows, impressive list of club shows and festivals. Band used widely social media platforms and has fan-base all around the world.
BALFOR is a worthy representative of Ukrainian and East European metal scene.