BAALBERITH (death/black metal from Poland)
Interview: Left – Vocals
Hello and welcome! BAALBERITH was founded in 2015. Did you release anything before "Manhunt", maybe with a different band?
Hello! Yes, BAALBERITH was created in 2015 but before that we dipped our fingers here and there. Me (Left) I was part of KINGDOM on "Unholy Graveyard", "Temple of Death" and "Morbid Priest of Supreme Blasphemy", Silentstorm is playing KINGDOM now, and before that we played KARCHAROT with the bassist. Scab and Wraith create awesome VARNHEIM. There was definitely something else, but it fell out of my mind.
What motivated you to start a death/black metal band? How did you guys meet?
Years ago, Silentstorm tried to get me vocal in the band he was playing in at the time. I did not have much time and opportunities. I was playing KINGDOM at the time. Years later it so happened that the subject returned and I came to KARCHAROT to tear the snout a little. I didn't stay long, there were some mismatches inside the band and so coming back from a rehearsal, I came up with the idea of doing something new. This is roughly how baalberith was born. Scab and Wraith joined in time, we knew each other from the stage. The Płock scene has been known and supported for years.
Sound of your debut record is very massive and "bass" strong. Please, can you introduce your original intention?
We wanted "Manhunt" to sound powerful, and it is. I do not think that it is extremely bankrupt. We are very pleased with the sound of this album.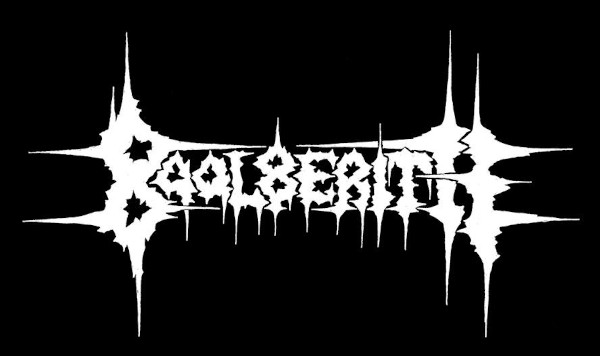 Tempo of your many tracks is like a "falling mud". What do you think? Is it primary symbol of your music face?
In fact, the pace at the debut is characteristic, not very fast. But there are numbers where we definitely accelerate, such as "Bones And Teeth". We create new material slowly and for now it's 50/50 is a quick killer and typically our number at baalberith pace.
How important are the lyrics for BAALBERITH? What are the lyrical themes and who mainly writes the lyrics?
I only write texts. In munhunt they talk about murderers, murders, suffering and a brothel in the head. The lyrics are important, but we don't have a fucker about them. I write about what interests me but I do not include a manifesto for the world or ideological crap in them.
It's yet unsure about live shows, hard times for all the bands. In this case, what's the way you are promoting the album?
We miss the opportunity to play in front of people very much, but it is what it is and so far it remains. We are on the internet, we answer interviews, this is all we can.
Could you describe what goes on in a day in your life as a musician on lockdown? What do you think about covid situation in Poland?
Apart from music, I run my own company. Photo / video industry. Besides, the music is with me all the time, if the non-live one is the one played from records or other media. I would ask the health service about the covid situation. It seems to me that I am slowly recovering.
What do you think about the current polish metal underground scene? Are there any bands you personally like a lot? What are some of the bands or musical styles that have had an influence on your music?
I have always thought that the Polish scene is really strong, I am not following it too much now. What I used to think was underground I see more and more on T-shirts and on social media, but you can see this sign of the times. I really like the black ODRAZA or NON OPUS DEI. WITCHFUCK, in my opinion, recorded an awesome album that came out with ours at Greg's. I listen to a lot of music, sometimes something new, more often old stuff, I think that subconsciously a lot with the chaplain imprints a lot on what I do in music, but I never thought about it. Also, I never wanted to do something that would sound like something else.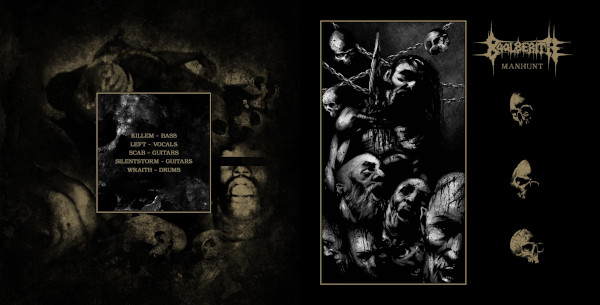 What are your memories on the early polish death metal bands? Which bands from that age do you consider as most important?
Oh no doubt the beginnings of VADER, BETRAYER, were hordes of death metal. But I like very much from our backyard and I often come back, for example, to DEIVOS, LOST SOUL, YATTERING, CENTURION, AZARATH, KINGDOM. Poland has a powerful death metal scene.
Some voices says that Czech Republic and Poland are "naughty kids" of European union. What´is your opinion? What do you think about differences both countries?
Somehow this question sounds to me politically. 🙂 So I will answer non-politically. I love the Czech scene, Czech beer, Czech festivals, Polish vodka, Polish scene and the joint Polish Czech fun at concerts.
What is the band's biggest challenge right now?
We do not challenge ourselves, there are five of us, the challenge is to get along and play music. We are currently working on a new material.
Thanks a lot for the interview! And the final word is yours…
Thanks for the interview, thanks for your support and interest. Final words? Let it stop !!!
ALL