Juan Escobar – All instruments
Hi Juan. How are you ? Do you provide a lot of interviews?
Hi Alles, no, in fact this is the first one
Are you fascinated to provide a interview for media from the other side of the world? Have you assumed that people – for instance in Europe – will be interested in your music?
Well, is a kind of strange situation. People from here (Chile) even they don't know my music, even dont know my name, but over Europe is different, and maybe ASTORVOLTAIRES is more popular than here
I am very surprise that besides MAR DE GRISES you have another high quality project. Where are you taking all this time? Do you have free time for another activities?
Thanx man.OK, i`m very busy man. Work, study, musician, and personal life. I`m music teacher, and play wherever i can (for work), finishing my degree, and well beside Mar de Grises and ASTORVOLTAIRES, i have some others proyects (Not full time): BAUDA, BITCH BOYS, DEFECTOSCURA, FOSA COMVN, DELONELYMAN, NIBDEM. Well and of course I have friend and i like drink some beers listening good music. 🙂
Recently you have released your first album project – in my opinion it is very good (I like it a lot). What are the main reasons result to creation your own music project?
I`m musician since i was a child, since 23 years ago or something. All my life i be surrounded by instrument and music of all kind, and 15 years composing, so is a natural hunger what motivate me to do it, just that… growing and exposed my music.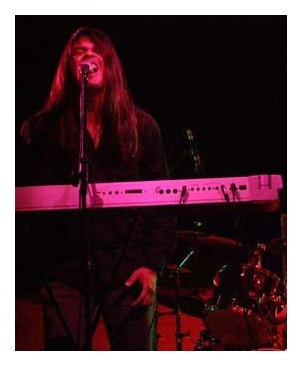 Does your album "Katan Nagantü" some integrated concept? Some songs are very sad and depressive. Was your intention to transfer this mood to your listeners?
Yes, has a concept, bout life: born, be, grow and die. Is a metaphor, through the afternoon or something like that, represent by live your life… is not hard to understand. In general I never put in my mind make a definitive style of music, or lyrics, I just do it and see what happend. Well about the mood, sad, happyness and all that stuff is part of the life. All the songs of Katan nagantü are part of my life, like a autobiography. Sometime people give his own meaning to the songs, and make themselves
Did you record all musical instruments yourself or used the help of your collogues?
Katan nagantü was recorded entire just for me. I have new material for a upcoming album and i was think bout work with some good musician, working on that.
In ASTORVOLTAIRES you used Spanish poetry (means text) which is very interesting for me as Central Europeans. However in your music we feel Spanish really fresh and distinctive. Spanish is your mother language? I think that people in Chile speak Portuguese.
Spanish is my mother language, almost for south american people. Brasil is the only one who don't speak it, they speak portuguese. Bout that, i was writting some material into english, I don't close to the different possibilities.
Of course I do not understand your text but seems to me like poems set to music! Do you generally like poetry?
Yes of course I like poetry, Chile have very famous poetry talent, very unique and full of feelings. You have to find them!!!
What is your great inspiration? Do you take inspiration solely from your live experiences or use another resources as films, literature…
Most of my inspiration come from life experience, and a kind of mixtexture with metaphor tecnic, but, you know, I just pic my pen and write without stop to think. Right now I`m writing new material about a life in ancient salpeter
Do you like the bands which incorporate into his work elements typical for the country they are from? Honestly it is very exciting for me to listen your music with influences of South American culture…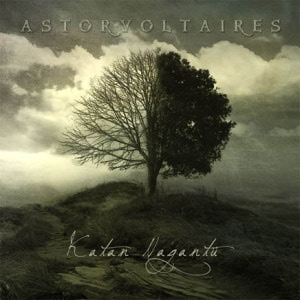 I like every kind of music, not just metal or rock. Like B. Bartok, he took folk music and incorporated to his music. Or like Tenhi (Finland) (about poetry and lenguage), very unique. I think my direct influences or conection with my culture is in the way that we live . I try made a mixture the "magic" in the album`s title: it is "mapudungun", mother language from natives people from Chile.
Will you plan to give a live concerts with ASTORVOLTAIRES?
In the beginning wasn`t my priority, because many reasons, but now is different and yes, i have some session musician to play live, but it works sloooow.
Your music product was released by label Endless Winter in Russia – personally I am surprised. Why have you decided for it?
Well, is a non short history to tell. I was searching for a label to edit my solo work and i like this label so i put in contact with them. Genne, owner from E.W. was really serious but cool guy, so we`re working together not only with AV, i`, working with him like producer too.
How rich is the metal music scene in Chile? Is there a demand for similar music between young people?
Well this question is very interesting cause metal in Chile was born at 80` with thrash metal. Nowadays is different: All kind of metal bands have his own productions, edited by differents ways: Local and foreigns labels. So many bands, i think our culture are not prepared.
Recently you have visited CZ with your band MAR DE GRISES, together with SÓLSTAFIR and SWALLOW THE SUN. How was it like and how would you commented the performance itself?
WOW, was a incredible show, really enjoy yo play there. Magnifique sound, and very nice people and beautiful woman. 🙂 Well, we have our official playlist for this tour, and it was design for play songs from all our albums, not just from the new one because all people dont know our music and MAR DE GRISES`s albums are different between them, so they can discover a rainbow of sounds and emotions.
What is your next plan with ASTORVOLTAIRES? Do you have idea about the contents of your next album?
Record a new album at the end of this year maybe. Make some gigs, why not I`m writting new stuff and trying to make my next step.
Have a nice time. I send greetings to Chile!
Thanx to you ALLeš, Cheers fRom Chile!!!
ALL