Based in Hollywood, California, ASHEN HORDE is a two-piece extreme metal band that strives to embrace a multitude of extreme metal subgenres, without being bound to any one of them. Drawing influence from metal's crème de le extreme, from Immortal and Devin Townsend to Opeth and Enslaved, Ashen Horde (aka Trevor Portz and Stevie Boiser [Inferi, Equipoise]), has a sound rooted in death and black metal, but can't truly be called either.
Having self-released two critically acclaimed albums, as well as several EPs and 7" singles since its formation in 2013, ASHEN HORDE's third album, Fallen Cathedrals, was unleashed on the world in early 2019 by Extreme Metal Music/Rockshots Records. The critically acclaimed album boosted the band's profile and introduced hordes of new listeners to the band's brand of controlled chaos. As noted by Angry Metal Guy (4/5 rating), "I can't recommend this enough for fans of black and death metals being combined in unique ways."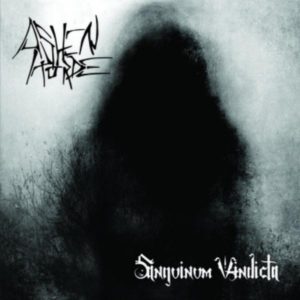 Launched as a one-man project in 2013 by writer and multi-instrumentalist Trevor Portz, ASHEN HORDE has received critical praise for its mix of technicality and brutality. Beginning with the ambitious Sanguinum Vindicta trilogy, Portz has worked tirelessly to develop a sound that is both challenging and unique. While the earlier work was more firmly rooted in black metal, subsequent releases have begun to shape the Ashen Horde sound into something more genre-neutral. As noted by Dead Rhetoric, "Ashen Horde takes the best of what's around and melds it into something more interesting than the [individual] parts."
2015 saw the release of the sophomore album, Nine Plagues. Again written, performed and recorded entirely by Portz, the album was described by Transcending Obscurity as "the ultimate modern death metal experience." Lavished with positive reviews, the album greatly helped to boost ASHEN HORDE's presence in the extreme metal community. In fact, demand for Nine Plagues on vinyl led to a successful Kickstarter campaign, resulting in a double-LP version of the album in mid-2016.
2016 brought a major change to the band, as Portz made the decision to bring in a lead vocalist, ending Ashen Horde's run as a solo project. Portz drafted Stevie Boiser, known for his work with several tech death heavies, including Vale of Pnath, Inferi and Dissonance in Design. Boiser's dynamic vocal style has helped push Ashen Horde to a whole new level.
Further pushing the band to new levels, drummer Robin Stone (Norse, Virulent Depravity) has been pulled in for both the forthcoming Tintregen EP, as well as the in-progress fourth full-length.
ASHEN HORDE continues to push boundaries and build their profile, always refusing to compromise their sound and vision.
Line-up:
Trevor Portz: guitars, bass, clean vocals
Stevie Boiser: lead vocals
Robin Stone: drums