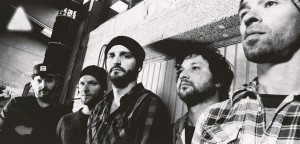 In 1999, Ralph Brachtendorf and Christoph Korb – friends since ever – strengthened their ties by setting up a band, naming it ANOTHER DAY and thereby referring to something newborn and intensively loved. Singer and guitarist Ralph (formerly of Rise Anew and Bloodattack) and bassist Christoph (formerly of Angry Nerds and Rise Anew) added mutual friend and drummer Giancarlo to complete the original band. Located in Koblenz, the trio started playing several concerts and conquering the Rhineland.
The music was rough and powerful, affected by bands like Leatherface and Hot Water Music. In the beginning, their songs were performed in English, dealing with topics referring to long-term friendship, teenage love and worldly contempt. In 2001, finally, their first German song "Gift" was released on STORIES OF LOVE & REBELLION, a various artist vinyl sampler on Unter Schafen Records. Over the years, approved and old friends have been moving in and out, thereby (re)constructing the band into its completeness. Today's lineup is Björn (voice), Ralph (guit. & voc.), Fabio (guit.), Yosh (drums) and Christoph (bass). 2005 the band started working on their debut album.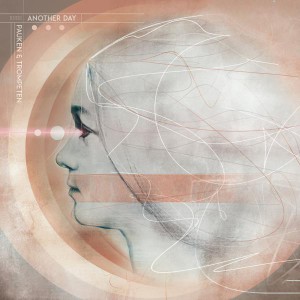 What these guys have been caring most about were music, friends and loveships. Influenced by bands like Tomte and Jets to Brazil, they worked out an authentic style, dominated by charming guitar parts, rolling drums and tender vocals in German. Out comes a convincing history of mutual experiences, their broadest and deepest common ground.
In 2008 Another Day released their first album "Und für Immer", produced by Ole Fries and recorded at Tonstudio 45. The album was released on Unter Schafen Records. A review certified "the mood is alright while listening to the album – melodious, however energetic. German lyrics – suitable for everyday life."
In 2014, the band recorded their second album "Pauken und Trompeten" produced by Kurt Ebelhäuser at Tonstudio 45. It will be released in fall 2015 on Bastardized Records. With the potential of unique intensity and forwardness, this album is about to combine poetry and catchiness at the same time. Another Day has been lasted and developed over the course of these 15 years. It is a hauntingly beautiful band of five fellows, whose lives are interwoven together in everyday life, thought and passion.
Line-Up
Ralph Brachtendorf – Guitars/Vocals Fabio Urso – Guitars Björn Winter – Vocals Christoph Korb – Bass Jonas Saal – Drums