Egor Moskvichev – Guitars
ALLEY is not exactly very well know project so I would like from you short introduction about bands history…
We started playing in 2005. Me and Andrey. He played me his demo tape with onlyone long song which sounded very strange and noisy – just electronic drums and guitar. He was trying to make some kind of Katatonia's Crimson-like record. But we put aside this idea and used those riffs in different songs. That's how the band started.And that was very exciting time – drinking and listening to lots of records trying to find some doomy and dark music 🙂 Later the bass player Sergey joined the band and we started to rehearse. The most challenging problem was to find a drummer. We played with three drummers until we found Valery. We saw him on TV playing some kind of jazz solo. He was 14 years old at that time.
Latest release from your camp is – CD "Amphibious". Try to enlightenthis material to us. How long time it took to record it and in what manner you wrote ideas for this material? Are you working all together as a band, or somebody comes up with finished songs?
We started recording in summer 2010 and it took quite a long time tofinish because there were a lot of other work to do. We released the DVD with solo concert and i recorded an album with another band Dirtpill. The first song we composed was Lighhouse in late 2007. Andrey showed me the basic riffs and i arranged them into song adding my parts and solos. Then we discussed how the drums should sound and Valery work over his parts. The last were bass and vocals. That's how we worked on the whole album.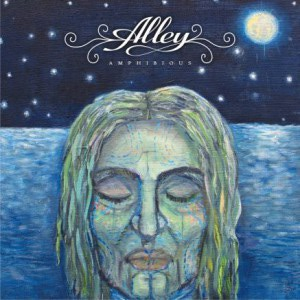 Your CD is very cool! Really good job! Is it possible nowadays to come up with purely original music, which isn't similar to anything what was already recorded? Was your goal to make the record sound this way and to create something different?
Thank you! I think it's really hard to come up with something unique especially when you aimed to do this. It can bring the huge disappointment. The only way i see is just do what you like to do. And if you have a talent and work hard the result will be remarkable. Sometimes we borrowed ideas from favorite bands and sometimes we discarded something because it sounded very familiar. We are not outstanding musicians but we try to make the songs the way we like. And the music that we listen always affects us whether we like it or not 🙂
Your cover seems to me very confusing – I can´t imagine, what it should symbolize… What is the concept of your album?
The melody in the title song Amphibious reminded us about sea. So, we decided to write about it. And the face on the cover is a creature-man who lives in water like a sea-devil.
Your new CD is very specific. What's your opinion when you look back at the record? How do you care about the criticism generally? Do you read any of it, does it have a meaning for you?
I like the album. It could be better but this is how we made it at that time. And I'm not too worried about it. As for critics, I read some reviews on a websites but there are not many interesting. Most of there viewers are comparing us with OPETH and I'm not upset with it.It's much easier to compare with someone than go deep into content.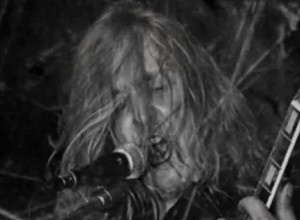 What about ALLEY and live performances? What are conditions under which you are willing to perform live and what makes you gigs unusual? Do you focus also on presentation on stage, or are you simply putting all your energy to achieve best result?
We are not very accurate performers I have to say but we try to do our best. We played in small clubs and on big stages – it does not matter. We also did few solo shows with video on the screen and decorations.
How it looks with support of ALLEY in Russia? Do you get better feedback from local or foreign fans?
We have a good feedback in our city and in Siberia but we've never been in European part.As for foreign metal fans I hope they like us:)  Are there lately any bands which grabbed your interest by their quality or originality, that you would recommend them to us?
I also play in few local bands which are pretty different then ALLEY. The first one is HARMONY IN GROTESQUE – some kind of dark and avant-garde metal. The second is DIRTPILL – the sludge, dirty blues stuff. Check them out!
Are you following evolution in metal scene, or if are you yourself fans of some band/bands? Or you have enough of music and you spend your free time on other things?
There are some many bands that I listen to, not always metal. But saying about heavy music the modern famous bands that I like are BARONESS, NEUROSIS, KATATONIA, MASTODON,INTRONAUT, MESHUGGAH, CULT OF LUNA, THE OCEAN and many, many others…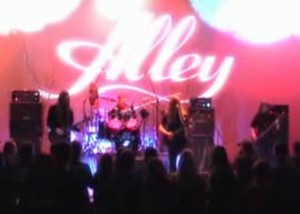 How important for you is the cooperation with the Solitude productions? Is it a type of label who really cares about bands?
I am very satisfied with the work they do. They always go with us and we don't have any troubles. I suppose that we are not their favorites but they are honestly do their job.
Will your label support you on tour to promote the new album? Did you get any offers to tour in Europe?
No, we didn't get any offers to tour.As for label, I think they are more oriented on releasing the records than supporting tours.
Please reveal your nearest plans for future. Do you already know which course will be set for new material? Can we expect something different from that we could hear on "Amphibious"?
Well, right now we are on the vacation, trying to find some new direction. We don't want to make another one progressive or doom-death metal record. I think it will be something more rock oriented. Wait and see…
Thank you for interview. Final words are yours…
Thank you for your questions! It's a pleasure that you noticed us in a rapid stream of modern metal-music.We wish all the best to you and your readers. Stay tuned on metal!
ALL