The Copenhagen, Denmark based post-metal band LATE NIGHT VENTURE has travelled a long way, both as individuals and as a unit. From birth to adolescence in the countryside and Danish suburbs to grown up life in Copenhagen, the formation of the band in 2006 and toa the new record "Subcosmos".
Interview: Jens Back – bass
Hello! What were those early years like for the band? I have noticed, by listening to all your albums, that you have a constant tendency for experimenting. Is it important thing for evolution of your band?
Yes very much. We have gone through both stylistic changes and changes in the lineup of the band over the years. The on going experiments and changes has definitely helped keeping the motivation to carry on as a band for almost 20 years now. This approach has made it a lot of fun to work on new material and helped keeping the creative flame burning. In some way it kind of feels like LATE NIGHT VENTURE has been several bands within the same group.
Why was the name LATE NIGHT VENTURE the chosen name for the band?
The first few years we had another name and when one of the guys who initially started the band left we felt like we needed a new name. LATE NIGHT VENTURE was part of the title of a song our old band mate (who is still a ver good friend) wrote – so we decided on that also as a kind of tribute to him.
LATE NIGHT VENTURE has a new album coming out called "Subcosmos", what was the band's inspiration for this album? Is it a concept album?
"Subcosmos" is the final part of what we call "The cosmic trilogy" – the first one called "Pioneers of Spaceflight" was made in fascination of sci-fi and space travel. The second one was called "Tychonians" the title inspired by the famous Danish astronomer Tycho Brahe who lived in the 16th century before ending his days in Prague. The inspiration here was more the scientific side of the universe. "Subcosmos" is a more personal interpretation of life on earth and our tiny part in the endless space – the subcosmos can be seen as an "inner universe". This time we're highly inspirated by the upbringing in the concrete suburbs of many of the band members. For example the song called "2630" refers to the postal code of one of these places.
Is there anything deeper that you want a LATE NIGHT VENTURE listener to get out of your music or lyrics?
We have always tried make music that can create some kind of abstract image in the mind of the listener and so on the lyrical side we have always had a "poetic" approach. On the new album though the songs and lyrics are much more personal than on previous releases which we also hope the listener will appreciate.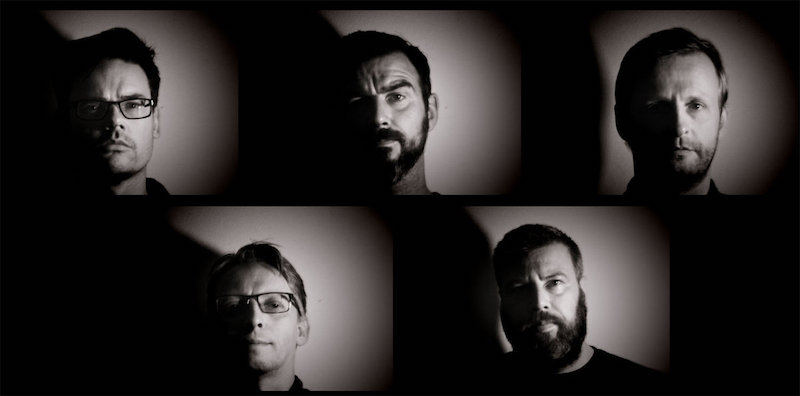 What was the writing and recording process for LATE NIGHT VENTURE? How did it differ from past releases?
The writing process was quite different than previous – mainly because early on we decided that all the songs should have vocals. On our last records we have had a lot of purely instrumental tracks but this time we needed to make room for the vocal in the songs which was a very interesting challenge for us. We recorded the album in the same studio and with the same producer as the previous album. One thing we have learned is that our recordings work the best when we record it live. We work a lot with different dynamics and moods and for us the best results come when we play live together instead of the layer on layer method that we used in the early years.
I must say that I've been listening to this new record a lot over the last days. Do you think that it will be too hard and for some listeners?
Maybe. Our music is definitely not for everyone but we take the liberty to make what we feel like – and luckily there is a lot of music to choose from out there. But for the people who like experimental music and alternative metal we think we have made a pretty strong album that is quite original too.
How come Czar of Crickets Productions released the new album? When was your first label deal signed and with what label?
We had been talking to the owner Frederyk for some time and he really seemed to get what our idea with the music is. Also Czar of Crickets has released a lot of really cool bands that we like so it was a natural choice for us.
What are the bands you are currently in touch with and which you adore the most in the current scene?
There is no doubt that we are all big fans of CULT OF LUNA and NEUROSIS which can also be heard in the music – in the past we have also worked with Magnus Lindberg one of the drummers in CULT OF LUNA and a great producer too. Even if we're not personally in touch with them we definitely feel a musical connection to these guys. Also there are lot of great bands here in Denmark and we enjoy a lot to play shows with Danish acts like LLNN, THE SHAKING SENSATIONS and MY BELOVED to name a few.
How do you like the constant contact with the fans that social media has brought to artists?
For us it's great! We love when people take the time to engage with us on the different platforms. Of course we are not a big famous band so it doesn't take too much of our time.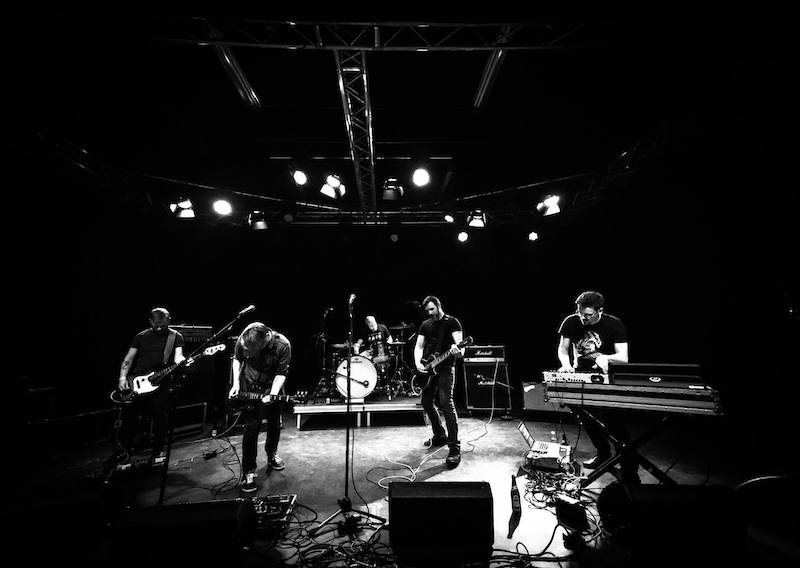 Please, tell me the most important thing to the band that you want the fans to understand about you.
In Late Night Venture we work kind of like a small family – actually three of the band members are related: Peter our drummer and Michael, guitar & vocal are brothers and Sören, guitar & backing vocal is their cousin. But also because we have been in a band together for so many years now which has given us a certain perspective and we have shared many life experiences – both good and bad. We think it makes us a really strong unit and we hope that somehow it also gives some depth, substance and quality to the music we create
Do you have more gigs, or a tour, in your plans?
Yeah! We will be playing shows during the spring both here in Denmark and in Europe. We can't wait!
Thank you for the time. All the BEST!
You're welcome. Thanks for the interest in our band!
ALL