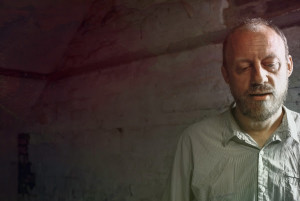 40 WATT SUN have today unveiled details of their long-awaited second album. Wider than the Sky is the much anticipated follow-up to 2011's critically-lauded The Inside Room.
Once again self-produced by the band, the new songs were recorded over five days at Giant Wafer Studios, isolated deep in the heart of the mid-Wales countryside.
Wider than the Sky has been an album fraught with delays and difficulties. In a move intended to regain autonomy over their own recordings and future plans as a band, 40 WATT SUN have elected to self release the album via their own label, Radiance Records.
In the spirit of the band's previous music, Wider than the Sky, is imbued with sweeping, soaring melodies yet sparse, minimalist arrangements. However, eschewing the solidifying wall of sound that characterised their debut, 40 WATT SUN continue to progressively explore and broaden their sonic palette. As expected, Patrick's lyrics, strung with aching introspection and pained nostalgia, hang on his characteristic and poignant vocals and delicate guitar lines, with Christian Leitch's sensitive and nuanced drum-work, and William Spong's thoughtful bass guitar gently revealing themselves in the folds of the songs.
From the majestic, sweeping melodies of slow-building opener Stages, to the stark bare-boned crawl of Another Room and the vulnerable, plaintive balladry of closer Marazion, 40 WATT SUN have created an album of painfully emotive, low-key rock music; one which shimmers with some of the most evocative, stirring songs Patrick Walker has written to date.
https://www.facebook.com/40wattsun
40 WATT SUN are:
Patrick Walker: Guitars and Vocals
Christian Leitch: Drums and Percussion
William Spong: Bass and Percussion