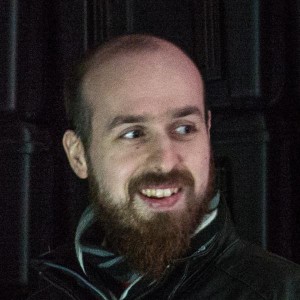 Interview: Jehan Fillat – owner of Apathia Records
Hello Jehan! Welcome! First question… What made you decide to create Apathia Records? What was your first release?
Hi! Thank you! Actually, I wasn't the one who founded Apathia Records, I only joined the label for helping doing the promotion job a year and a half after its formation, even if I knew the founders, and saw the birth of the label. It's only when they left that the others members and I decided to continue that I took the lead. Historically, the label's first release was the debut album of What Mad Universe, an awesome atmospheric post metal one-man project.
Does exist some philosophy of your label? Do you prefer largely Franch's bands?
There actually is a motto: we sign what we like. We don't really prefer French bands, it's just easier to be in touch with them.

We are starting to have more and more foreign bands, from PERIHELION in Hungary, to W.E.B. in Greece, or AMIENSUS in the US.
At what point did you get into avantgarde underground music? What drew you to that particular type of music?
About avantgarde music, I don't clearly remember, probably DIABLO SWING ORCHESTRA second album "Sing Along Songs for the Damned & Delirious", probably my first crush on avantgarde music. That feeling of hearing something you've never heard before is truly energizing when you are a music lover. Continue reading →