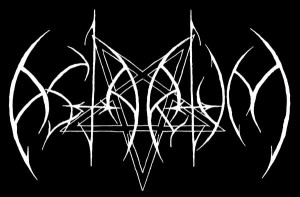 Interview: SiN (ASTARIUM – one-man project)
Hello SiN! When did you start writing music – and what or who were your early passions and influences?
Hi! I began to write music in black metal genre approximately since 2003 under the influence of BURZUM, NOKTURNAL MORTUM, KATAXU, BAL-SAGOTH and early EISENWINTER.
What do you remember most about the recording of the first records?
"Morannon (Gates to Mordor)" (which was recorded in 2005) became the first track of ASTARIUM. At that time I was in search of own sound therefore each track had 666 versions with different keyboards, various samples of drum-machine, etc. It was amusing and interesting. Then I have felt pleasure from the process, and sound recording became one of my favorite occupations.
What is the driving force that leads you to create music?
It is difficult to tell… The inspiration always comes suddenly, and I take it in greatness and beauty of the nature (especially winter), in decadence of human activity (forsaken houses, ruins, industrial objects), in literature (Lovecraft, Poe, Machen, Simmons), in creativity of other music bands. Continue reading →