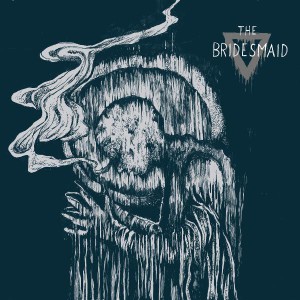 London-based THE BRIDESMAID have announced details of their upcoming debut release. The band is a new incarnation of an old, long forgotten project that has been recently resurrected.
The four track release, entitled Grayson, is an instrumental journey that takes in elements of post-rock, black metal, shoegaze and grunge.
Guitarist, JJ Saddington, commented: "The original purpose of the recordings was abandoned a long time ago, but last year I started to get the urge to finish off what we started. After a few false starts we are here – ready to release these four tracks, and already working on new material. I suspect nobody will believe us that these tracks pre-date the likes of deafheaven, so let's just call this year dot and go from here."
Although THE BRIDESMAID believe that the music is the most important element of creating a commercially available sonic product, the artwork to accompany their upcoming release was created masterfully by Robert Høyem. Robert is the aesthetic shaman behind artworks for the likes of SAHG, HEKSED and KAMPFAR.
Last year, the band released the track Ives to stream, which is still available HERE – https://soundcloud.com/the-bridesmaid/two
The debut release will be available via BandCamp in August; more details will be available soon.
THE BRIDESMAID ARE:
JJ Saddington
Liam Davis