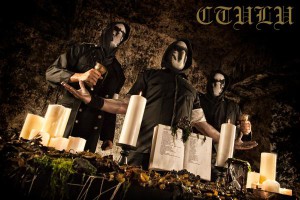 The seastorming extreme metal band CTULU will release their fourth album on November 18th via MDD Records.
After more than three years since their last album "Seelenspiegelsplitter" there are eight brand new tracks between madness, hatred and despair waiting to be unleashed. The album was mixed and mastered at Sound Lodge Studio in Rhauderfehn.
The band also unveiled the artwork for their upcoming album which was created by "Thorny Thoughts Artwork".