Interview: Alexandre Rodrigues – All instruments, Vocals
Hello Alexandre! Greetings to Brazil! Thanks so much for your time! Can you tell us a few things about the beginning of CRUSHING AXES? When did the idea of this project start?
Hey there, Greetings to Czech Republic. Thanks for the opportunity and also for your support. For several years I tried to find good musicians, I joined a few bands, but unfortunately most bands were into covers. At first I thought CRUSHING AXES would be my own project with guest musicians, I started to record at my own home, just to show other musicians how the songs would be, eventually I found good softwares and decided to do everything myself.
Your new album "Undead Warrior" is just released. Are you satisfied with it now? What is difference between CRUSHING AXES of 2008 and 2014.?
Oh yes, I couldn't be happier, the team is great, the musicians the producer the cover artist, we worked very hard on this album, and everything was beyond my expectations. I always wanted to record with a real drummer, and at a professional studio, I really wanted to bring a new CRUSHING AXES with this album, more aggressive and heavier.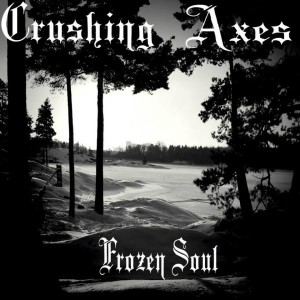 What types of topics or personal experiences influenced some of the songs from the new album?
For instance, 2013 was a really bad year for me, and I wrote "Frozen Soul" in 2013, so you can definitely tell the difference, the album is lot darker, I always loved mythology, so I try to use that as much as possible, I also like to write about misanthropy.
What was the ambitions of the project when you started? Can you tell me something about your death metal roots? Are there any bands in particular that have been a source of inspiration?
Composing for me is like eating or breathing, is something I need to do, Brazil always had a lot of excellent bands, but most bands don't have a lot of work released, it's always hard to find a good distributor and studios are expensive. CLAUSTROFOBIA is a great inspiration and also a good example, they are not exactly famous, they are very well known on the underground, but they keep working, another good example is OPHIOLATRY, they released several splits and 2 albums in 10 years. So we have excellent bands but we don't see a lot of releases, most bands have just a couple of albums and a few gigs. So when I first started my main goal was to release at least an album per year.
How do you define your style of music what do you say to all the people that doesn't hear you? Only death metal? What do you think?
Most albums are mainly death metal, there is a huge influence from black metal, I would say Experimental Death Metal, I can't promise anything, but as far as I can predict the experimental part is over, and everything after "Evoking the Power of Chaos" (2013) will be Death Metal. You can say "Legends" (2010), "Ascension of Ules" (2011) and "Frozen Soul" (2013) are experimental albums.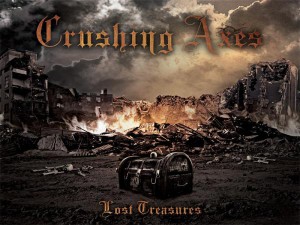 Have you read any reviews of the last album yet? If so what does the media think about it?
Yes, actually I spent a few minutes everyday trying to find comments and opinions, some artists think they don't need to listen to the fans or media, I think otherwise, I think that's a great way to improve my songs and compositions. I wouldn't mix anything into my songs just to make someone happier, but if you have a lot of fans complaining about the volumes or mix, then I think it's fair to check it out.
How would you describe your position in the Brazil metal underground scene? What do you think about the underground movement?
Internet definitely made things easier, nowadays you can share your songs with everyone, we do have some gigs and cool bands, but I still get this feeling we used to have more people at metal concerts, as for me I don't know a lot of One-man-bands here, and I'm a great fan of BATHORY, I'm not as talented as Quorthon, but I wish I could contribute to music and underground as much as BATHORY.
Please… Tell me something about other bands from your country? Are you satisfied with metal scene in Brazil?
The only thing I'm not satisfied with is longevity, most bands don't last longer than 2 or 3 years, but we do have amazing underground bands, for example CLAUSTROFOBIA is a great band, I'm also a great fan of OPHIOLATRY, from my own city ATTOMICA, CHAOS SYNOPSIS and MORFOLK.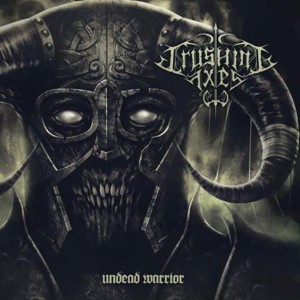 Can you tell me something about life style of normal people? Is Brazil a good place to life?
Besides corruption and idiotic politicians almost everything else is awesome, weather is definitely cool, not much of disasters . I'm optimist, I think in general things are getting better.
What are the plans for the new the year?
Well I have a new record ready to go, I'm talking to Rafael Tavares, he illustrated my latest work UNDEAD WARRIOR, and I really liked his work, and I hope he can illustrate the upcoming album.
Thank you, much appreciated for finding the time to answer to this interview. Greetings from Czech republic… and now… Do you know any bands from Czech Republic, hehe?
Thank you, you have an amazing work with the zine, I'm also a fan of your work. I have to admit I don't know a lot of bands from Czech Republic, by the way feel free to recommend me any bands, but I know a band, an excellent band called KRABATHOR and I also think HYPNOS. Anyway thanks for the opportunity and greetings from Brazil!
ALL
https://www.facebook.com/pages/Crushing-Axes/211284495588490